The Iranian citizen who lived at the Paris airport in France for 18 years has died.
He died at the Charles de Gaulle Airport on Saturday. His name is Mehran Karimi Nasseri. He died from a heart attack in Terminal 2F.
In 1988, Mehran Nasseri started living at Charles de Gaulle Airport in Paris. His autobiography 'The Terminal Man', written while sitting on a red sofa at the airport, was published as a book. World-famous director Steven Spielberg made the movie 'The Terminal' from the book. Tom Hanks played the role of Mehran Karimi Nasseri in the 2004 movie. Actress Catherine Zeta-Jones was also in that movie, too. The whole picture of Naseri's eventful life has come up in the movie. Until 2006, Mehran Karimi stayed at Naseri Airport.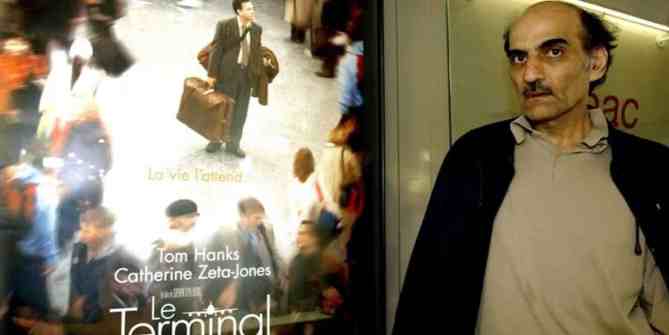 Naseri was eventually allowed to stay in France, an airport official told AFP. But he returned to the airport a few weeks ago. He died there at the age of 76.
Mehran Karimi Naseri was born in 1945 in Khuzestan, Iran. He first went to Europe in search of his mother. First lived in Belgium for a few years. England, Netherlands and Germany kicked him out of the country because he did not have the necessary documents.
Then he found a place in the airport. He made the 2F terminal of the airport his home.
He slept on a red plastic bench surrounded by boxes of newspapers and magazines and showered in staff facilities. He spent his time writing in his diary, reading magazines, studying economics, and surveying passing travelers.
Staff nicknamed him Lord Alfred, and he became a mini-celebrity among passengers.
His life story attracted the attention of international media. France granted him refugee status in 1999. Despite this, he stayed at the airport until 2006. Then, when he fell ill, he was taken to the hospital. He spent the money he got from the film 'The Terminal' and started staying in a hotel. He returned to the airport four weeks ago. He remained there until his death.
He spent 18 years at the airport in total.