Prepare to be amazed by this intriguing historical journey – a time when one could embark on a bus ride from Calcutta to London! Unbelievable but true, the world's longest road stretched from Calcutta to London. Surprisingly, it wasn't an Indian or English initiative but the brainchild of Sydney's Albert Tour and Travels Company.
Spanning an impressive 25-year period, starting on April 15, 1957, this extraordinary bus service offered an unforgettable odyssey. The rent was just 85 pounds to 145 pounds.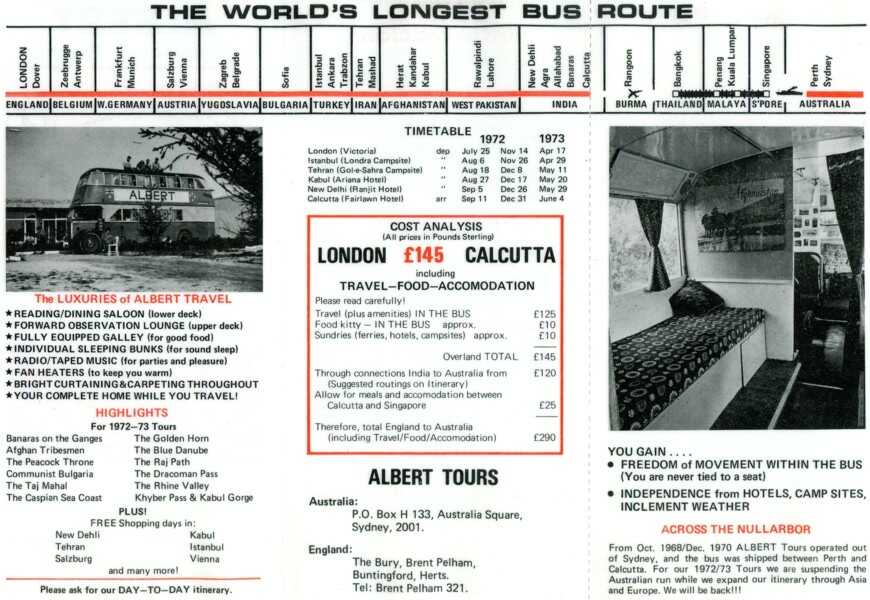 An Epic Overland Adventure
The historic bus route, orchestrated by Albert Travel, commenced its maiden journey on April 15, 1957, departing from the vibrant city of London. This extraordinary expedition embarked on a momentous quest, reaching the enchanting city of Calcutta (now Kolkata) on June 5, marking a captivating journey of approximately 50 days.
If you start from Kolkata, the journey will take you through a mesmerizing path encompassing Banaras, Allahabad, Agra, Delhi, Lahore, Rawalpindi, Kabul, Kandahar, Tehran, Istanbul, Bulgaria, Yugoslavia, Vienna, West Germany, and finally Belgium, before reaching the captivating destination of London. This remarkable expedition covered a staggering 20,300 kilometers and spanned across 11 diverse and captivating countries. This journey earned the nickname "Hippie Route" due to its popularity among adventurous travelers.
Facilities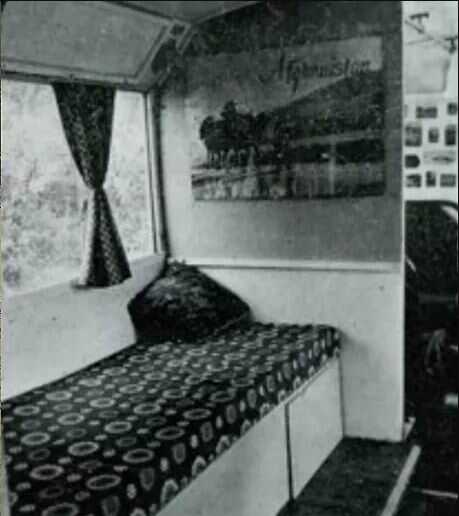 This extraordinary bus tour offered a luxurious experience with reading facilities, separate sleeping bunks, and fan-operated heaters. A fully equipped kitchen catered to all culinary needs. The upper deck featured a forward observation lounge, and onboard entertainment included radio and music for lively parties. Travelers enjoyed ample time to explore tourist hotspots like Banaras and the Taj Mahal. Shopping opportunities in Tehran, Salzburg, Kabul, Istanbul, and Vienna added to the enchanting journey.
The Ending
Albert had completed about 15 tours between Kolkata and England and four trips between England and Australia until 1976. It had crossed nearly 150 borders without much scrutiny and had earned the tag of 'friendly ambassador' in all the nations it traversed.
Unfortunately, the service ended in 1976 due to challenges in Iran and escalating tensions between Pakistan and India, leaving behind a lasting legacy in travel history.