"Gibson is a sexist, homophobic, racist, and overall bigot. These traits revealed by the man himself in countless remarks.
However, one must be able to separate the man from the artist. Gibson is a brilliant actor, a fine director, and an overall positive addition to the art form of cinema. His Hamlet bests any other to date on film. I think that pretty much says it all. Would I like to hang out with him for a weekend? No. Would I be curious to see a new project of his? Yes." said Kevin Francis X. Burke, a forum user.
This is how many people describe Mel Gibson.
Mel Columcille Gerard Gibson is an American actor, film director, and producer. He is best known for his action hero roles, particularly his breakout role as Max Rockatansky in the first three films of the post-apocalyptic action series Mad Max and as Martin Riggs in the buddy-cop action-comedy film series Lethal Weapon.
First of all, let's see why Mel Gibson was blacklisted in Hollywood.
Accusations
Mel Gibson was accused of multiple incidents:
Homophobia: The Gay & Lesbian Alliance Against Defamation (GLAAD) accused Gibson of homophobia after a December 1991 interview in the Spanish newspaper El País in which he made derogatory comments about homosexuals.
Alcohol abuse: On July 28, 2006, Gibson was arrested by Sheriff's Deputy James Mee of the Los Angeles County Sheriff's Department for driving under the influence (DUI) while speeding in his vehicle with an open container of alcohol.
Domestic violence: In July 2010, Gibson had been recorded during a phone call with Oksana Grigorieva suggesting that if she got "raped by a pack of niggers", she would be to blame.
Antisemitism: Mel Gibson was accused of antisemitism. Antisemitism is hostility to, prejudice towards, or discrimination against Jews.
Gibson's controversial statements resulted in his being blacklisted in Hollywood for almost a decade.
How does Mel Gibson still have a career?
"If you're Mel Gibson, you're a bad boy," Bragman says. "Now, if Tom Hanks said one of those things, it would be astounding. But with Mel Gibson, we're kind of used to it. You get numb to Mel Gibson because he's that guy."
"Some people can get away with things, and some people can't," Bragman adds. "It may be because they make a lot of money for people or it may be because they're likable. Everyone in Hollywood has a different DNA, and there is not a set of rules. Two people may do the exact same thing and one may lose their career and one may go on and be just fine."
Great director and actor
His talent is undeniable — he is one of the few actors who can move effortlessly from historical epics such as "Braveheart" to gritty action films such as "The Road Warrior" to rom-coms like "What Women Want." He's also an Oscar-winning director. Let's see some of his works.
1. Mad Max
Mad Max is a 1979 Australian dystopian action film. Mel Gibson stars as Max Rockatansky, a police officer turned vigilante in a near-future Australia in the midst of societal collapse.
2. Lethal Weapon
Lethal Weapon is a 1987 American buddy cop action film. Mel Gibson stars as Martin Riggs. Rotten Tomatoes says, "The most successful installment in a phenomenally successful franchise, Lethal Weapon helped redefine action movies for the 1980s and 1990s."
3. Braveheart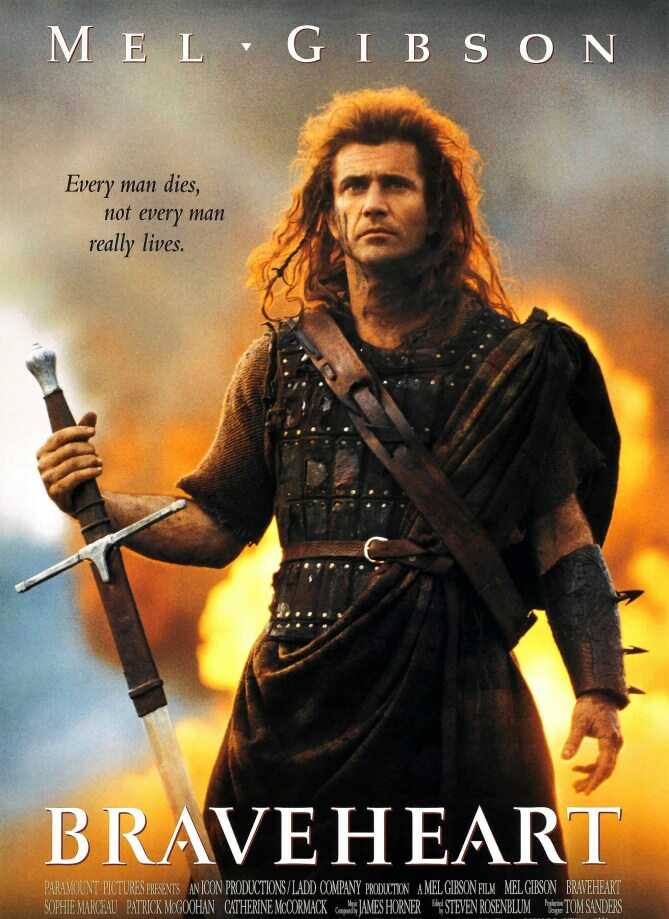 Braveheart is a 1995 American epic historical war drama film directed, produced, and starring Mel Gibson. Gibson portrays Sir William Wallace, a late-13th century Scottish warrior who led the Scots in the First War of Scottish Independence against King Edward I of England.
In this film we saw the brilliant acting of Mel Gibson. Besides, he was the director of the film and won Oscar for that.
4. The Passion Of The Christ
The Passion of the Christ is a 2004 American epic biblical drama film produced, directed and co-written by Mel Gibson. Viewers praised Mel Gibson for this excellent movie.
5. Apocalypto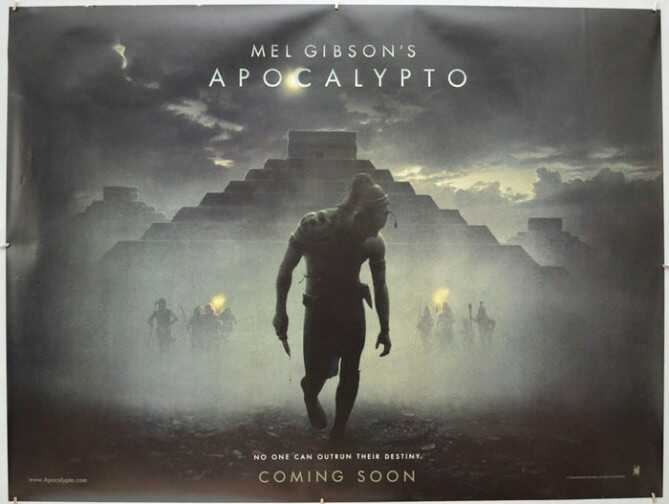 Set in Yucatán, Mexico, around the year 1502, Apocalypto portrays the hero's journey of a young man named Jaguar Paw, a late Mesoamerican hunter and his fellow tribesmen who are captured by an invading force. Most people don't know that this film was also directed by Mel.
The quality of his work, no doubt, contributed to his ability to re-enter showbiz. After his come-back he has already given us some excellent movies including Hacksaw Ridge.
6. Hacksaw Ridge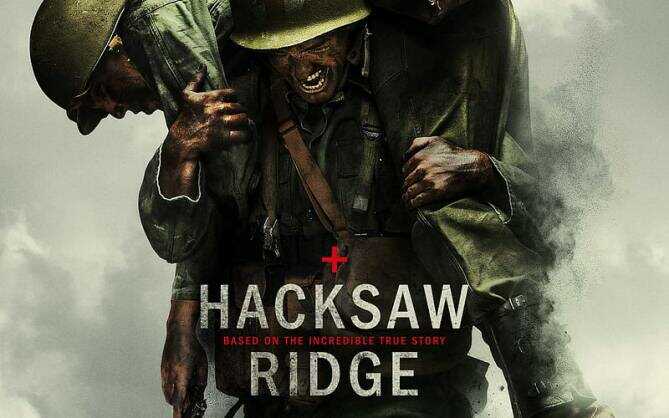 Hacksaw Ridge is a 2016 biographical war film directed by Mel Gibson. This is the true story of Pfc. Desmond T. Doss (Andrew Garfield), who won the Congressional Medal of Honor despite refusing to bear arms during WWII on religious grounds.
Mel showed us his excellent directing again and received an Oscar nomination for best director.
Professionalism
Despite the off-camera controversies, Gibson is known as a respectful and likeable colleague with a strong work ethic on set. Numerous people who have worked with the star tell Variety they have nothing but positive experiences to share of their professional relationship with the filmmaker, from time spent on-location to traveling during press tours.
On set, the producer says there were zero issues with Gibson, and says the Oscar winner was an exceptional collaborator. "No issues. Not even remotely," the producer said. "He was the first one there in the morning and the last one to leave at night. He was nice to everybody, and everybody on the set loved him. I never saw any bad things about him, and he seems to have changed that part about him. I have no idea what type of guy he is to family or friends, but professionally, he is one of my favorite A-list stars I've ever worked with."
Gibson stood beside
After Robert Downey Jr. 's repeated run-ins with the law due to his addiction issues, Hollywood was afraid to work with him; no insurance company would insure him. They were all worried that Downey would relapse; that he would fail to show up for work or be unable to learn his lines. Basically, they no longer believed Downey could do his job. If Downey did in fact fail, the cost to the production and the insurance company would be high. So what did Gibson do? He underwrote insurance coverage for Downey. This means that if Downey did, in fact, fail to do his job and an insurance claim was triggered, Mel would have to pay for the loss.
He is a changed man
Those close to Gibson believe he has paid the price, and has shown that he's a changed man with no new controversies arising over the past 10 years since he has been sober.
In a 2016 interview with Variety, Gibson addressed the DUI incident, saying he is now sober and finds it "annoying" that people bring up the incident 10 years later.
Pardon
Downey received a criminal pardon from Governor Jerry Brown of California in 2015 for his conviction, and in 2009 a Malibu judge dismissed/expunged Gibson's 2006 drunk driving conviction from his record.
Supporters inside Hollywood
Gibson has a deep bench of Hollywood supporters, though, like close friends Jodie Foster, Whoopi Goldberg, and Robert Downey Jr., who urged the industry to give Gibson a second chance when he accepted the American Cinematheque award in 2011.
Both Robert Downey Jr. and journalist Allison Hope Weiner advocated for forgiveness for Gibson in 2014.
Gibson has patched up his relationship with Hollywood power players like Emanuel and former Sony boss Amy Pascal. "Hacksaw Ridge" producer David Permut has attributed Gibson's anti-Semitic Malibu rant to alcoholism, and said he's not the person he's been made out to be in the headlines.
Academy Awards
Gibson has received two awards from three nominations.
| | | |
| --- | --- | --- |
| Nominated work | Category | Result |
| Braveheart | Best Picture | Won |
| Braveheart | Best Director | Won |
| Hacksaw Ridge | Best Director | Nominated |
In 2016, Gibson's film Hacksaw Ridge, which received six Academy Award nominations, resulted in what was perceived as a "thaw" in his reputation, and both actors and agencies immediately became eager to work with Gibson again.