In the picture above, you can see some people finding happiness in life on the pleasure-boat, while next to it, some people are risking their lives in search of asylum and hope to gain immigration. Sometimes they end up as corpses.
In the picture below, a boy stands with a book to change the future. Next to it, he is seen taking up arms to change the present.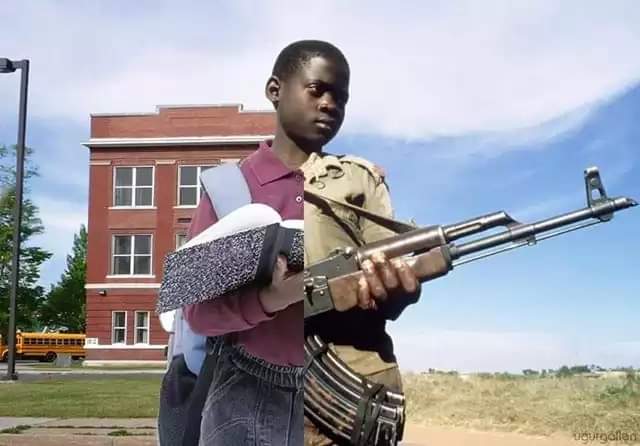 Check out the picture below, a girl dressed as Wonder Woman to change the world. Beside, a girl stands wounded with a desperate look of survival.
These pictures were brought to us by Uğur Gallenkuş, a photographer from Istanbul, Turkey.
Let's see some more pictures of him: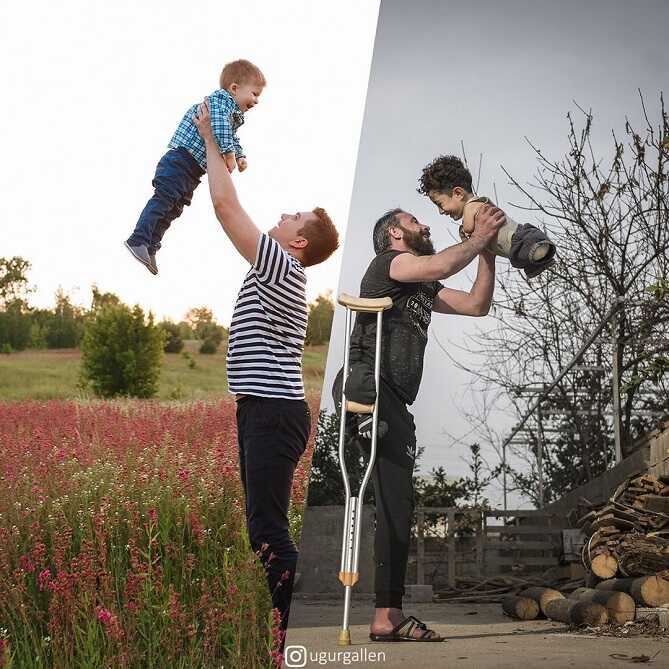 Think of the divided world.