Football or Soccer, this is the most popular game in the world. More than half the world watched the record-breaking 2018 World Cup. Audit shows a record 3.572 billion people watched the 2018 FIFA World Cup Russia. Football Unites the World. People around the world wait every 4 years to enjoy a World Cup. Who play well, people keep those names in their minds and wait to see them in the next World Cup.
Argentina have won the World Cup for a third time, beating France 4-2 on penalties after a thrilling 3-3 draw in the 2022 final in Qatar on December 18th. The final received widespread praise for its intensity, and has since been commonly viewed as arguably the best FIFA World Cup final ever, and as one of the greatest football matches in history.
The next World Cup will be hosted by the USA, Canada and Mexico and it's shocking to say, many of the football legends will not play in another World Cup.
Soccer players retiring after World Cup 2022
Many football fans were left with mixed feelings after the FIFA World Cup Qatar 2022 finals.
No matter which team they support, soccer fans all over the world are disappointed for another reason: Who will retire after the 2022 FIFA World Cup?
The 2026 World Cup will miss the biggest football stars. The 2022 Qatar World Cup is most probably the last world cup for many of the prominent football players, which will be difficult, not only for athletes but also for the fans.
Here is the list of the Football Legends who will not play in the next World Cup, who we will miss in the next World Cup.
Lionel Messi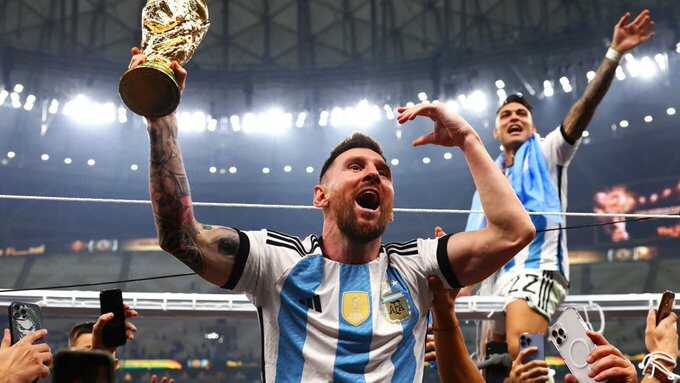 Country: Argentina
World Cup debut: 2006
Position: Forward
Age: 35
Messi has finally got the most coveted title of his life, an FIFA World Cup that forever settled the GOAT debate.
"I feel very happy, to be able to achieve this, to finish my World Cup journey by playing my last game in a final," Messi said, adding, "It's many years for the next one and I don't think I'll be able to do it. And to finish like this, it's the best."
After winning the World Cup, Messi again hinted that the Qatar edition was his last but that he would play for Argentina in some more matches.
"Obviously I wanted to complete my career with this – I can't ask for more. Finishing my career this way is impressive. After this, what else? I have a Copa América, a World Cup, almost at the very end," he said.
Cristiano Ronaldo
Country: Portugal
World Cup debut: 2006
Position: Forward
Age: 37
The 2022 Qatar World Cup is Cristiano Ronaldo's fifth world cup and most likely his final. When the next World Cup rolls around, the legendary forward will be 41 years old. Ronaldo, captain of the Portugal football team, is the all-time leading goal scorer in international men's football with 118 goals in 191 matches, and 43 assists.
Thomas Müller
Country: Germany
World Cup debut: 2010
Position: Forward
Age: 33
The 33-year-old is one of the most decorated football players in Germany and has won a World Cup. A versatile player, Müller has been deployed in a variety of attacking roles – as an attacking midfielder, second striker, center forward, and on either wing.
Müller has played in 16 world cups and scored 10 goals.
Ángel Di María
Country: Argentina
World Cup debut: 2010
Position: Winger
Age: 34
Di María is now open to the possibility of continuing until the 2024 Copa America. But he may not appear at the next World Cup.
Di María played 121 times for the national side and scored 24 goals.
He scored the winner last July as Argentina beat Brazil 1-0 to win the Copa America and lift its first major title in 28 years. And now this star player is sharing in the joy of winning the World Cup.
Luis Suárez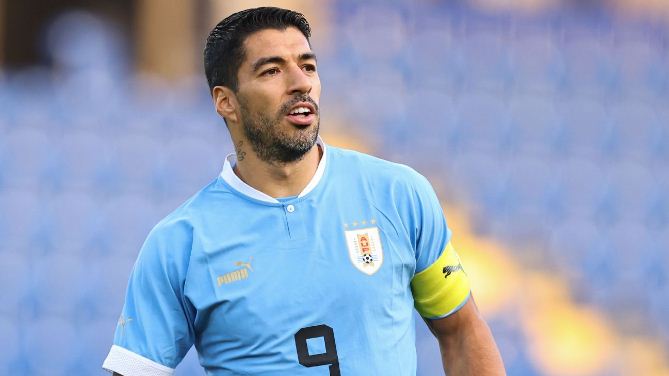 Country: Uruguay
World Cup debut: 2010
Position: Forward
Age: 35
The 35 years old player has confirmed that the 2022 World Cup was his final after Uruguay's elimination from the tournament. The Qatar World Cup was his fourth and final tournament.
Suarez has scored 68 international goals in 137 appearances.
Robert Lewandowski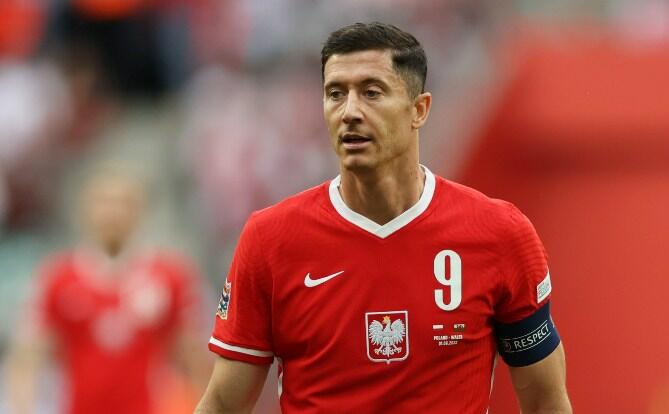 Country: Poland
World Cup debut: 2018
Position: Forward
Age: 34
The former Bayern Munich and current FC Barcelona striker has carried his team to the 2018 World Cup and did one better this year. But at 34, he could be looking to say goodbye on the international stage.
Lewy was apparently disappointed with how Poland prepared for the World Cup by playing defensively. "There's still a long way to go (before the next World Cup) and many factors influence whether I will play," the Pole said.
At Qatar, Lewandowski has scored his first World Cup goals, having been shut out in 2018 and crashing out at the group stage.
Luka Modrić
Country: Croatia
World Cup debut: 2006
Position: Midfielder
Age: 37
The 37-year-old midfielder is perhaps one of the most important players on the team. He was the driving force behind Croatia's entrance into the finals at the 2018 FIFA World Cup. However, Croatia were defeated in the finals by France, who won the 2018 championship. But 2022 FIFA World Cup may be the final time we see Modrić on this global stage as it would be near-impossible to generate his work rate on the highest level at the age of 41.
Manuel Neuer
Country: Germany
World Cup debut: 2010
Position: Goalkeeper
Age: 36
36-year-old Neuer is one of the top goalkeepers in the world. The Bayern Munich star was a prominent factor behind Germany winning the 2014 World Cup. Neuer won the Golden Glove award as the best goalkeeper of the tournament. The Qatar tournament is Neuer's fourth World Cup and it may be his last.
Edinson Cavani
Country: Uruguay
World Cup debut: 2010
Position: Forward
Age: 35
35-year-old Cavani is a striker for the Uruguay National team. Although Cavani hasn't thrived on his own, his partnership with teammate Luis Suarez garnered attention and formed a potent offensive team. Cavani has scored 58 goals for Uruguay in 133 games.
Thiago Silva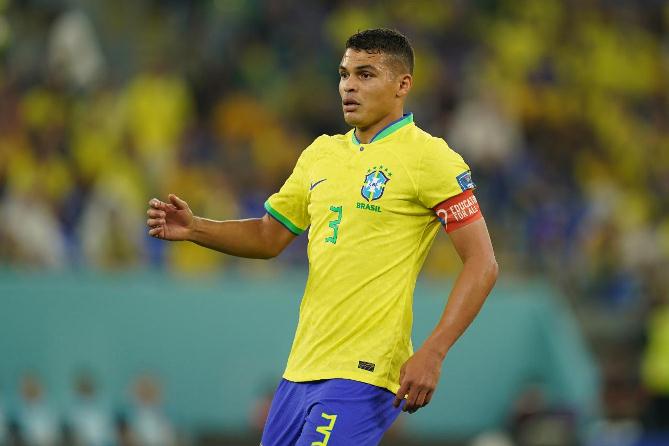 Country: Brazil
World Cup debut: 2010
Position: Central defender
Age: 38
Thiago Emiliano da Silva has been among the most fearsome defenders over the last decade in world football. The Chelsea center-back has managed to be the back of many Brazilian teams but this may be his last appearance in a World Cup wearing the iconic yellow and green. Silva will be 42 by the next World Cup and playing at that age wouldn't make sense for him, who would want to take revenge for this loss.
Olivier Giroud
Country: France
World Cup debut: 2014
Position: Forward
Age: 36
Olivier Giroud made his debut for France against the USA in November 2011 and scored his first goal for France in a 2-1 win against Germany.
The most important contribution in his international career was setting up Kylian Mbappe for his second goal in a 4-3 win against Argentina in the 2018 World Cup.
Giroud has recently surpassed Thierry Henry as France's all-time leading men's scorer by scoring for Les Bleus in the 2022 FIFA World Cup round of 16 match against Poland.
Giroud might as well retire from international football next year.
Pepe
Country: Portugal
World Cup debut: 2010
Position: Central defender
Age: 39
Pepe will definitely go down in history as a legendary Portuguese center-back.
At 39 years of age, veteran defender Pepe is the oldest defender at the 2022 FIFA World Cup. The FC Porto man is widely regarded as one of the greatest central defenders of the 21st century due to the combative performances he churns out.
We may not see him in the next World Cup.
These legendary football players have most probably played their last World Cup. We will miss them.