In 2023, Christopher Nolan presents "Oppenheimer," an epic biographical drama based on the 2005 biography "American Prometheus" by Kai Bird and Martin J. Sherwin. The film delves into the life of J. Robert Oppenheimer, a visionary theoretical physicist whose instrumental role in the Manhattan Project led to the development of the first nuclear weapons, ushering in the Atomic Age.
Cillian Murphy portrays the title character, while Emily Blunt takes on the role of Oppenheimer's wife, Katherine "Kitty" Oppenheimer. Matt Damon embodies General Leslie Groves, Oppenheimer's military handler, while Robert Downey Jr. portrays Lewis Strauss, a senior member of the United States Atomic Energy Commission.
Shot in Just 57 Days!
Christopher Nolan's 'Oppenheimer' was brought to life at an astonishingly rapid pace, as disclosed by lead actor Cillian Murphy. Murphy revealed that the entire film was shot in an astounding 57 days, a pace he described as nothing short of 'insane.'
We made the movie unbelievably quickly. We made it in 57 days. The pace of that was insane.

Cillian Murphy
In the past, Nolan's World War II thriller, Dunkirk, was filmed in 68 days, while Tenet took 96 days to complete. However, Murphy's revelation about 'Oppenheimer' being made in just 57 days indicates that he has set a new record for completing one of Nolan's films in a significantly shorter time.
From Murphy's perspective, who is 42 years old, the experience of working on a Nolan film resembles that of an independent production.
There's no video village; there are no monitors; there's nothing. He's a very analog filmmaker.

Cillian Murphy
He elaborated by saying, "It's just Chris and the cameraman—always one camera, unless there's an enormous set piece—and the boom op, and that's it."
Longest movie by the director
Despite being one of Nolan's shorter shoots, 'Oppenheimer' was filmed in just 57 days; however, it boasts a runtime of approximately three hours, making it the longest movie in the esteemed director's career.
Cillian Murphy relished the opportunity to collaborate with Christopher Nolan on the grand production of 'Oppenheimer.' He has openly and privately expressed his willingness to work with the director again in the future, regardless of the movie's duration.
Overwhelmed Cillian Murphy
According to the 42-year-old actor, it appears that there wasn't an overwhelming amount of pressure from the director. Nevertheless, the pace at which they worked on 'Oppenheimer' was undeniably intense for the actor.
During the production of the film, the cast and crew resided together in the same hotel. However, Cillian Murphy, who portrayed the lead role, chose not to join his fellow ensemble members for dinner due to the immense intensity of his character's portrayal.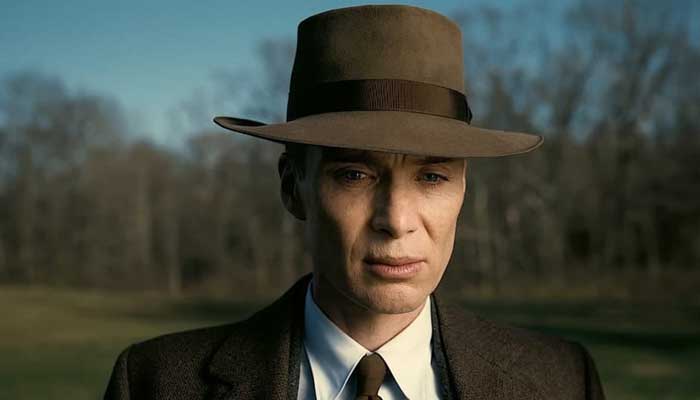 Matt Damon recently disclosed to People magazine, "Of course he didn't want to come and have dinner with us. He couldn't. His brain was just too full."
Emily Blunt also understood Murphy's absence, explaining, "The sheer volume of what he had to take on and shoulder is so monumental."
For Murphy, "Oppenheimer" represents the most significant leading role of his film career to date, and the weight of that responsibility left him feeling isolated. He shared with People, "You know that when you have those big roles and that responsibility, you feel it's kind of overwhelming."
Christopher Nolan and Cillian Murphy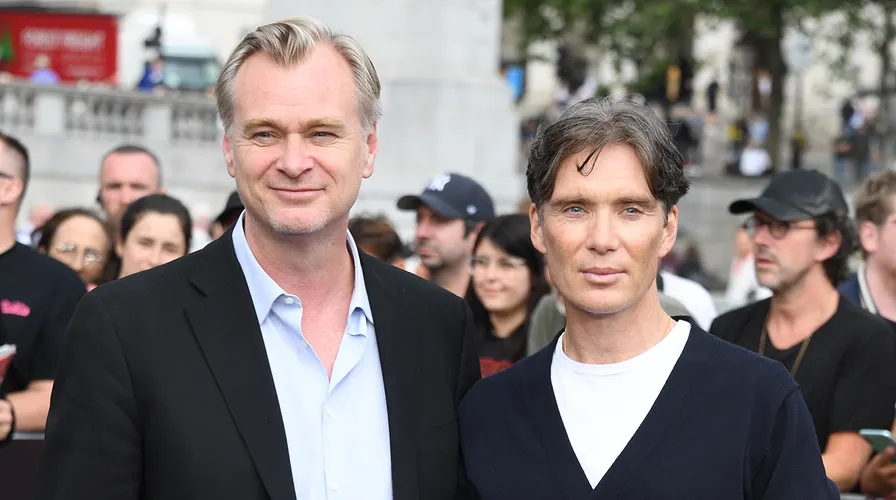 The collaboration between Nolan and Murphy spans six movies, including three Batman films, "Inception," "Dunkirk," and now "Oppenheimer." Notably, the upcoming atomic bomb drama marks Murphy's first time headlining a Nolan picture in a leading role. In an earlier interview with the Associated Press, he expressed his eagerness, saying, "I was desperate to lead a Nolan movie."
"I have always said publicly and privately to Chris that if I'm available and you want me to be in a movie, I'm there. I don't really care about the size of the part," Murphy admitted. "But deep down, secretly, I was desperate to play a lead for him."