Nowadays, most people watch movies online, using streaming services. But I use a slow internet connection. That's why I download movies or copy them from DVD.
When my computer disk becomes almost full, I delete movies I've watched to make room for the new movies. But I couldn't delete some movies yet because they are too good to delete. I keep them to watch again.
Today I'm going to share some of those movies with you. I think you've watched most of them already. If you find that you haven't watched a movie from this list, watch it as soon as possible. You won't regret it.
1. 12 Angry Men
A dissenting juror in a murder trial slowly manages to convince the others that the case is not as obviously clear as it seemed in court.
Normally, I didn't want to watch old movies. But this movie made me realize that old is gold. You must watch this movie before you die.
Review:
"I think this is the perfect example of when you have a great script, fantastic actors and a brilliant director who knows what he's doing: you accomplish wonderful things! The set hardly ever changes and all you have is this twelve men sitting there talking.
But what might seem like a bored turns out to be the most engaging drama as they debate the case, and we see moments of prejudice, social injustice, racism, discrimination, family drama, and hurtful despondency from one member of the jury or the other."
2. Inglourious Basterds
A few Jewish soldiers are on an undercover mission to bring down the Nazi government and put an end to the war. Meanwhile, a woman wants to avenge the death of her family from a German officer.
This is a Quentin Tarantino film. If you heard his name, you must know how genius this man is. Every film he has directed is a masterpiece.
Review:
"There are a couple Tarantino films that I love more than any other, and Inglourious Basterds is one of them. Star studded cast, intelligent script, believable plot, and violence.
Although this is set during World War 2, it's not exactly a war movie and has more of a spy/espionage feel. It's emotional, suspenseful, anger inducing and sets up the film perfectly. I highly recommend this film."
3. Apocalypto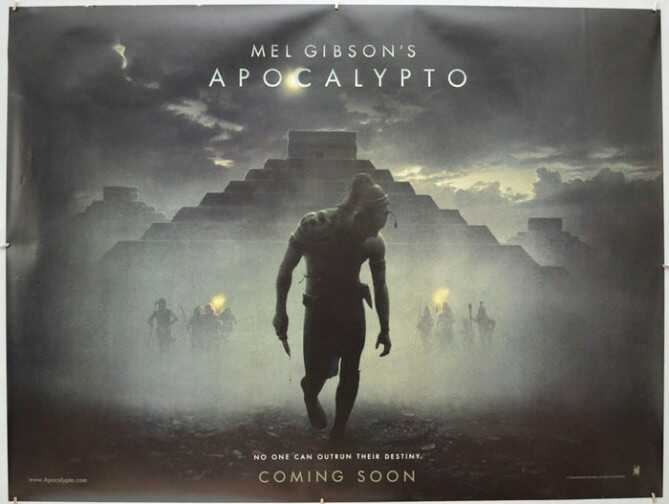 The Mayan kingdom is at the height of its opulence and power, but the foundations of the empire are beginning to crumble. The leaders believe they must build more temples and sacrifice more people or their crops and citizens will die.
Jaguar Paw (Rudy Youngblood), a peaceful hunter in a remote tribe, is captured along with his entire village in a raid. He is scheduled for a ritual sacrifice until he makes a daring escape and tries to make it back to his pregnant wife and son.
This film was directed by Mel Gibson. He did great. Actually, I've become a regular viewer of Hollywood movies after watching this film.
Review:
"One of my top 10 movies of all time. Absolutely brilliant from start to finish. Words can't really explain how powerful and well made this movie is. Apocalypto takes you through a roller coaster of emotions such as anger, sadness, tears, joy, empathy, and disgust.
This is one of those movies you can watch many times and it still maintains its wow factor. There are certain scenes that will stick out to you and be forever iconic (like the running scene, so simple yet brilliant). A must see!"
4. Predestination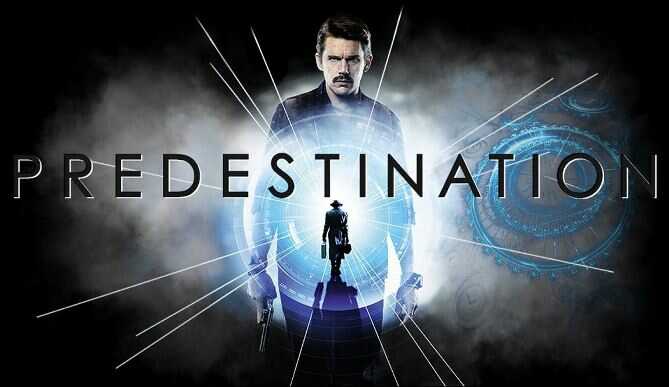 As his last assignment, a temporal agent is tasked to travel back in time and prevent a bomb attack in New York in 1975. The hunt, however, turns out to be beyond the bounds of possibility.
Review:
"I guess it's one of the best sci-fi, thrillers and especially a movie which will play with your mind for a long time. Let me list you the reasons for this:-
1. This movie is not like some other suspense movies for which you have to wait till the end to get your mind blown away. It will keep you on the edge of your seat right from the very beginning.
2. It is neither one of those movies which will give you a lot of clues from the start. This movie gives you different twists at different intervals of time so that you don't get bored and feel interested to know the whole story.
3. During the last few minutes of the movie, when each chapter gets unfolded,your mind just completely blows off like BOOM!!
It has suspense and twists at its best. This movie will make you ask several questions which you can answer yourself if you watch it carefully. Lastly, if you haven't watched it yet, I would suggest you to go and do it now because after that, this movie may become your favorite."
5. Sherlock Holmes film series
Sherlock Holmes is a mystery action film based on the character of the same name created by Sir Arthur Conan Doyle.
Detective Sherlock Holmes and his partner, Dr Watson, send Blackwood, a serial killer, to the gallows. However, they are shocked to learn that he is back from the dead and must pursue him again.
Most people like Robert Downey Jr. for his Iron Man role. I enjoyed Iron Man too but I like Robert Downey Jr. for his Sherlock Holmes cast. When I was a university student, Sherlock Holmes influenced me very much. I am eagerly waiting for the third movie.
Review:
"Hugely enjoyable, I seriously wasn't expecting to enjoy it as much as I did.
No matter how many times directors have tried to make a Sherlock Holmes film that's as accurate as it is entertaining, none have managed. At least, before this one came along.
Robert Downey Jr does an extraordinary job in playing Sherlock Holmes. His accent is perfect, his tone and attitude are spot on, and his physical demeanor is just fantastic.
The film is historically accurate, true to the books, and it brings to life the writing that has entertained people for generations. If you haven't seen Sherlock Holmes, then go and buy it on DVD now! You won't regret it!"
6. Flightplan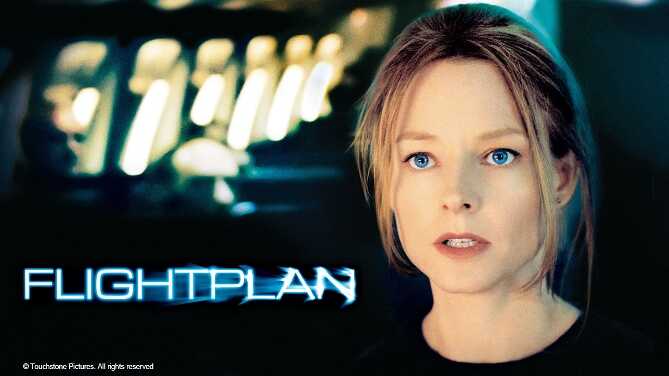 Aviation engineer Kyle is flying back to New York with Julia, her six-year-old daughter, and the coffin of her husband. During the flight, Kyle wakes up from a nap and discovers that Julia is missing.
If you are searching for an edge of seat thriller movie, this is for you.
Review:
"Really an amazing movie! It had edge of the seat suspense, which I really loved. It's recommended to thriller/suspense lovers. A real movie treat for all the thriller fans out there.
This movie was extraordinary. The entire movie had me on the edge of my seat; it was amazing! Very unpredictable as well. Definitely check it out!"
7. Harry Potter film series
Harry Potter is a film series based on the eponymous novels by J. K. Rowling. The series is distributed by Warner Bros. and consists of eight fantasy films, beginning with Harry Potter and the Philosopher's Stone (2001) and culminating with Harry Potter and the Deathly Hallows – Part 2 (2011).
Harry Potter, an eleven-year-old orphan, discovers that he is a wizard and is invited to study at Hogwarts. Even as he escapes a dreary life and enters a world of magic, he finds trouble awaiting him.
I wonder what our childhood would be like without Harry Potter?
Review:
"There has never been any other movie or movie series that has sent me on such an emotional roller coaster.
The series truly fills in empty spots in your life and maybe even replaces ones. I fell in love with Hogwarts, and the characters in only a matter of days.
I have never experienced anything like this in my life. When I was done with the series, I truly felt sad and depressed that there were no more movies to watch.
In order to boost my mood, I had and still do watch the series over and over as many times as possible, to remind me of all the characters and Hogwarts, my favorite place itself. The harry potter fandom has truly made me feel included and welcome."
8. Bourne film franchise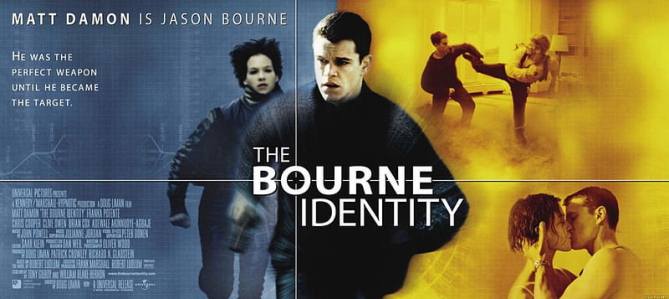 The Bourne franchise consists of action-thriller installments based on the character Jason Bourne, created by author Robert Ludlum.
A man with a bullet-ridden body is found and looked after by strangers. He wakes up with a blank memory and begins a journey to learn his identity, unaware that the road ahead is full of danger.
I had never heard of Bourne before 2015. One of my colleagues asked me, "Hey, have you watched Bourne movies?"
I replied, "James Bond?"
He said, "Not James Bond! Jason Bourne." I am really thankful to him for suggesting Bourne movies. I had been using Bourne theme song as my mobile's ringtone for a long time.
Review:
"The action in this film is great from beginning to end. It kept me at the edge of my seat until the end credits.
The music is great to listen to because it's fast-paced and it keeps up with the movie. Overall, this is a good action flick. I rate this film 10/10."
9. Interstellar
Interstellar is a 2014 epic science fiction film co-written, directed, and produced by Christopher Nolan.
When Earth becomes uninhabitable in the future, a farmer and ex-NASA pilot, Joseph Cooper, is tasked to pilot a spacecraft, along with a team of researchers, to find a new planet for humans.
Christopher Nolan is one of my favorite directors. Every movie he directed has become popular. And Interstellar is mesmerizing.
Review:
"Hands down the best movie of all time. This is undoubtedly one of the best films ever made, yes, EVER.
Hans Zimmer music created a huge impact in this movie . I regret not watching this masterpiece in imax. For me the best thing was this didn't come across as your normal Hollywood film with cliches and predictability, this was refreshing.
Overall, this is definitely a masterpiece and way ahead of its time.
I am so grateful for this movie and thank you Nolan for giving us such a gem of a movie. In Nolan we trust."
10. The Matrix film franchise
The Matrix is an American media franchise consisting of four feature films, beginning with The Matrix and continuing with three sequels, The Matrix Reloaded, The Matrix Revolutions, and The Matrix Resurrections. The first three films were written and directed by The Wachowskis and produced by Joel Silver.
Thomas Anderson, a computer programmer, is led to fight an underground war against powerful computers who have constructed his entire reality with a system called the Matrix.
Review:
"This is my favorite movie of all time! When I first watched this movie, my jaw dropped and I completely fell in love with the concept.
This film is so unique and different than what is usually created these days, and the special effects are mesmerizing (considering they were made about 22 years ago).
Anyways, would definitely recommend this film if you love mind-bending, in depth concepts, and a taste of real cinematic imagery and creation."
11. I, Robot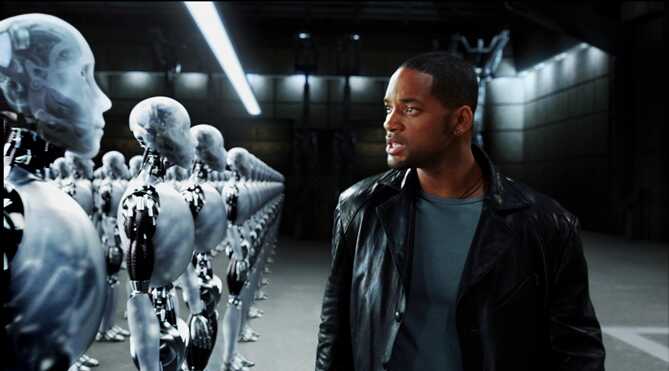 Del Spooner investigates the murder of Dr Alfred, who works at US Robotics, with the help of a robopsychologist. He tries to deduce if a robot has violated the laws of robotics and killed him.
I, Robot is a 2004 American science fiction action film directed by Alex Proyas.
Review:
"This movie is awesome no matter what. Aside from Terminator and other robot movies that may someday betray us with humanity's doom. This really hits the feel much.
Popular actor Will Smith did a good job as the protagonist of this movie, and was completely badass for the whole hour. I advise you all to watch it since you will learn something in the future here with this one legendary movie made by our beloved pop-stars."
12. Paddington film series
A young bear who can walk and talk travels to London from the jungles of Peru. There, he is adopted by the Brown family and goes through many adventures in the big city.
This film is brought to us by the producer of Harry Potter.
Review:
"This film is like the pasta for all foods. Similar to pasta, paddington is the best thing in the world.
The film is the perfect mix of funny, exciting, and absolutely tranquil. It is great for both parents, who can laugh and find great satisfaction in the movie. And also fantastic for the children, during this film underlies both a important metaphorical message and extensible humor.
This message being too embody and cherish 'difference' and 'abnormality' and too be generous and accepting! This film is great for a date, family night or just a lonely curry night with your loved ones!"
Have you already watched all of these movies? Let me know in the comment section below.