Have you tried every solutions available in internet but the problem is not solved yet? Are you ready to set up your PC again?
Try these 3 steps for the last time. After each step, check that the problem is solved or not. If solved, you don't need to follow rest of the steps.
Step One
Follow instructions of this video:
Step Two
If your problem still remains, follow instruction of this video:
Step Three: The Peculiar One
If you are reading yet, that means your problem has not been solved yet. So follow this peculiar solution: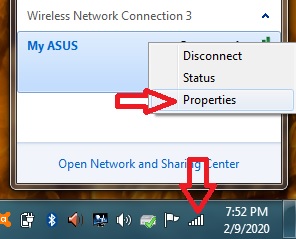 From tray icon, click on internet connection icon. Right click on your WiFi connection and select properties.
Click Advanced settings.
Check Enable Federal Information Processing Standards (FIPS) compliance for this network. Click OK. Restart your PC.
This worked for me. Let me know if it works for you.