South Carolina has finished rebuilding the Capital Punishment Facility at Broad River Correctional Institution in Columbia and says death row inmates now have the option of being executed by firing squad. The renovation cost is $53,600.
On 18 March, South Carolina's Department of Corrections said firing-squad executions are now allowed under state law.
Execution by firing squad
Execution by firing squad is a method of capital punishment. It's particularly common in the military and in times of war. It's a fairly old practice. This method is used because-
Firearms are usually readily available
Gunshot to a vital organ, such as the brain or heart, most often will kill relatively quickly
It's easy
It's relatively cheap
South Carolina firing squad
In May 2021, South Carolina Governor Henry McMaster signed a bill into law that made the electric chair the state's primary means of execution but allowed inmates the option to instead choose firing squad or lethal injection if available.
In recent years, state officials have found it difficult to obtain lethal injection drugs. Drug manufacturers have been reluctant to sell the drugs to states because of pressure from anti-death penalty activists.
South Carolina takes nearly a year to establish new rules and procedures to safely provide this method. The death chamber includes a metal chair with restraints that faces a wall with an opening allowing three firing squad members to aim their rifles through from the other side. Bullet-resistant glass has been installed between the death chamber and witness room.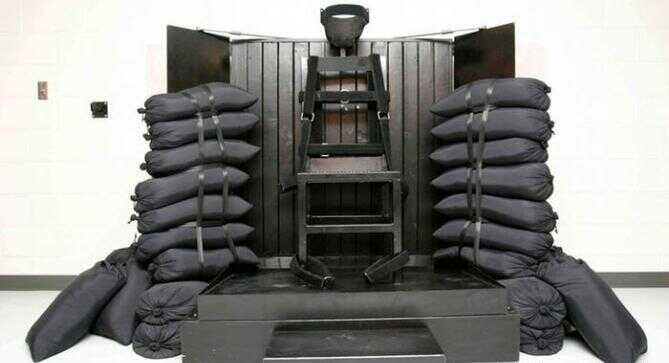 The inmate will be strapped into the chair wearing a hood. A small aim point will be placed over his/her heart by a member of the execution team. The firing squad would then shoot the inmate after a warden reads the execution order.
A doctor will then examine, the inmate and once declared dead, a curtain will be pulled and witnesses will be escorted out.
Firing squad members will be volunteer employees with South Carolina Department of Corrections and will have to meet certain requirements.
According to the Washington-based nonprofit Death Penalty Information Center, South Carolina is one of eight states to still use the electric chair and one of four to allow a firing squad.
In June 2021, the South Carolina Supreme Court blocked the planned executions of two inmates by electrocution, saying they cannot be put to death until they truly have the choice of a firing squad option.
Now that a firing squad has been formed, the court will need to issue a new order for any execution to be carried out.
How many people have been executed in SC?
There have been a total of 43 executions in South Carolina since 1985. All of the people executed were convicted of murder. Of the 43 people executed, 36 were executed via lethal injection and 7 via electrocution.
When was the last time someone was executed in SC?
South Carolina last carried out an execution in 2011 when Jeffrey Motts, 36, was put to death by lethal injection after he was convicted for the 2005 murder of a cellmate.
Should the death penalty be allowed in the United States?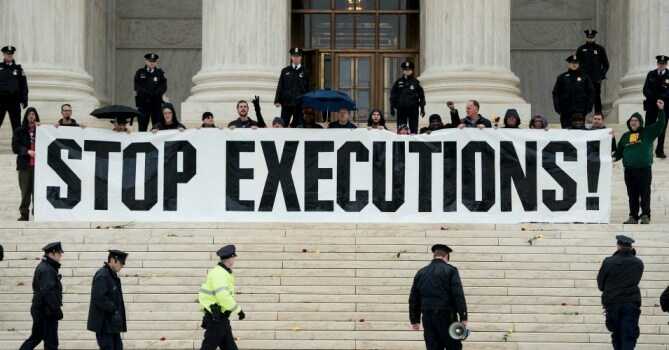 The debate over capital punishment in the United States existed in the colonial period. As of December 2021, the death penalty remains a legal penalty within 27 states, the federal government, and military criminal justice systems. The states of Colorado, Delaware, Illinois, Maryland, New Hampshire, Virginia, and Washington abolished the death penalty within the last decade alone.
Supporters of the death penalty say it is an important tool for preserving law and order, prevents crime, and costs less than life imprisonment. They argue that it's like "an eye for an eye" that honors the victim, helps console grieving families, and ensures that criminals never have an opportunity to cause future tragedy.
Anti-death penalty activists say it has no deterrent effect on crime, wrongly gives governments the power to take human life, and sustains social injustices by inconsistently targeting people of color and people who cannot afford good attorneys. They say lifetime jail sentences are a more severe and less expensive punishment than death.
In the October 2021 poll in America, 54% of respondents said they were in favor of the death penalty and 43% were opposed.