Elizabeth Holmes was the golden child of Silicon Valley: Her health-technology company, Theranos, had developed a device said to not only make blood tests more convenient and comfortable, but less expensive too. But as questions emerged about the accuracy of those tests, NBC special anchor Maria Shriver spoke exclusively with Holmes about the company and its future.
"We've stopped testing and we've taken the approach of saying 'let's rebuild this entire laboratory from scratch so that we can ensure it never happens again,'" Holmes told NBC's "TODAY" show. "I feel devastated that we did not catch and fix these issues faster."
This was Holmes' first interview since U.S. health regulators proposed banning her Silicon Valley start-up from the blood-testing business for at least two years.
From top rich to bankrupt, then convicted
Elizabeth Holmes was considered one of the most successful women of the time. With the idea of ​​diagnosing the human body with just a few drops of blood, she achieved financial success at a very young age. She was named to Forbes Magazine's annual list of the world's richest or billionaires. The market value of her company, Theranos, at one point exceeded $9 billion. The company became a name of wonder in Silicon Valley. Elizabeth Holmes, the entrepreneur of the world who was proud of, whose 'success' gave new hope to medicine, was finally found to be a complete deceiver!
Elizabeth Holmes is now 37 years old. She started her career at the age of 19 in 2003. A California court on 4 January, Tuesday handed down a verdict convicting Holmes in a fraud and conspiracy case. The court said it had found "unequivocal evidence" against Holmes on a total of four counts, a case of conspiracy to defraud investors and three cases of electronic fraud.
Who is this Elizabeth Holmes?
Let's take a look at her rise and fall in the timeline: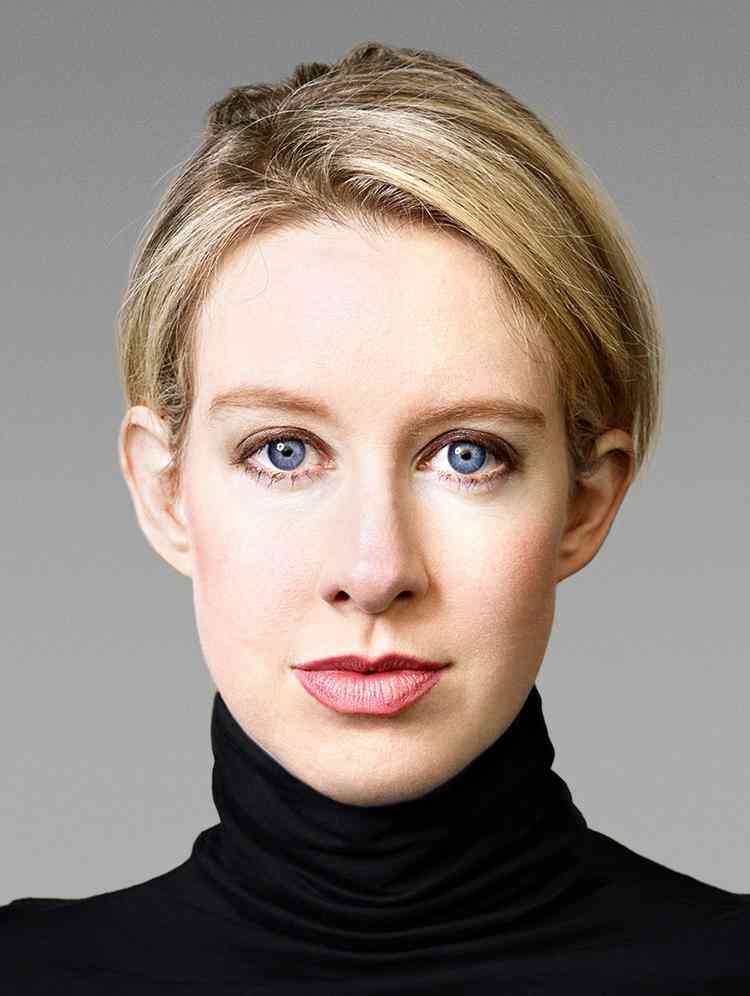 2003
At the age of 19, she left Stanford University to start a company called Real-Time Cures. This company later changed its name to Theranos. Elizabeth Holmes started the company with a promise to revolutionize diagnostic testing.
2004
The new company was able to collect funds of $6 million, raising the company's value to $30 million.
2009
Elizabeth Holmes' then-partner Ramesh Balwani joined Theranos as chief operating officer. Ramesh Balwani is known as an American businessman. Born in Pakistan in 1965. Later he moved to India with his family.
2010
Theranos raised another 45 million. This increased the market value of the company to one billion dollars.
2011
Influential people in the United States began joining Theranos as board members. Among the board members were former US Secretary of State George Schulz and Henry Kissinger.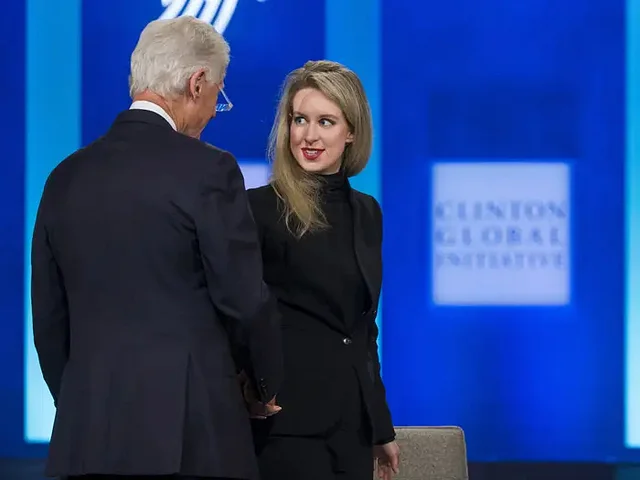 2012
The company moved its headquarters to Palo Alto, California.
2013
Theranos began promoting their technology. In promoting the product, they claimed that the technology would make it possible to diagnose the disease with just a few drops of blood. They named the product 'Edison'. There was also a partnership agreement with the pharmacy group Walgreens Boots Alliance.
2014
Theranos raised another 400 million, raising the company's market value to about 9 billion. Holmes was named one of Forbes Magazine's billionaires.
2015 (February)
An article in The Journal of the American Medical Association criticizes Theranos, saying why the organization has not yet published a research paper in a peer-reviewed journal.
2015 (July)
The Food and Drug Administration (FDA) approved the use of the company's fingerstick blood testing device for the herpes simplex virus (HSV-1) outside a clinical laboratory setting.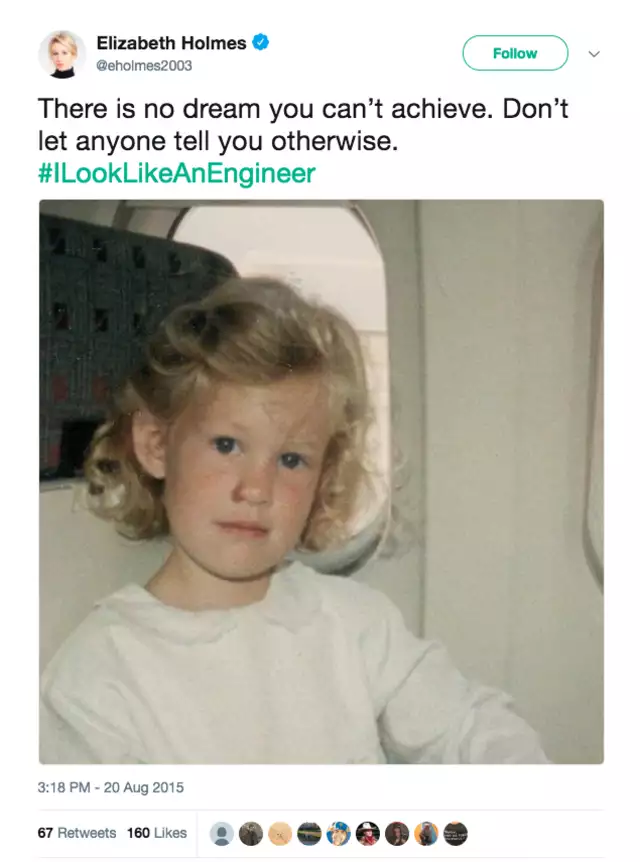 2015 (October)
According to a report in the Wall Street Journal, Theranos is restricting their tests, and employees of the organization are questioning the accuracy of the tests. Shortly afterwards, the FDA announced that Theranos was conducting experiments with an unauthorized device.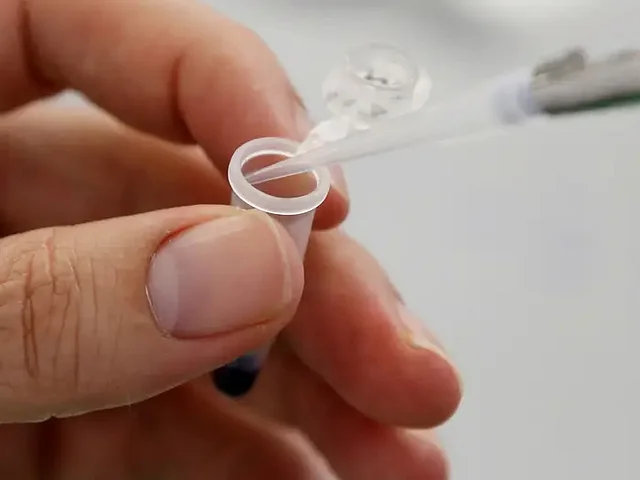 2016 (January)
According to the US Centers for Medicare & Medicaid Services (CMS), Theranos puts patients at health risk. CMS says that in one inspection, they found that Theranos was failing to maintain quality standards in its own laboratory.
2016 (June)
Walgreens ends its relationship with Theranos.
2016 (October)
One of the investing firms, Partner Fund Management, sued Theranos for fraud. The lawsuit alleged that Theranos provided false information about their technology to ensure investment. The case was later settled.
2017 (April)
Theranos signed an agreement with the CMS. They promised to refrain from conducting any tests for the next two years.
2018 (March)
The U.S. Securities and Exchange Commission has charged Theranos, Elizabeth Holmes and Ramesh Balwani with bail fraud. It also took away Elizabeth's stake and control in the company.
2018 (June)
Elizabeth Holmes and Ramesh Balwani were charged with criminal mischief. Both claimed their innocence.
2018 (September)
Theranos announced that it would cease operations.
2021 (March)
Elizabeth Holmes said she was going to be a mother.
2021 (August)
Elizabeth Holmes became a mother. She told the court she was under the control of Ramesh Balwani. And Balwani also persecuted her. Balwani, however, denied all the allegations.
2021 (September)
The trial of Elizabeth Holmes began in San Jose, California, USA.
2021 (November)
Elizabeth Holmes testified in her defense. She also denies defrauding investors and patients. She said Balwani was in charge of managing the financial models provided by investors.
2022 (January)
Elizabeth Holmes has been convicted by a California court.
Elizabeth Holmes trial
On 4 January 2022, Elizabeth Holmes was convicted on four counts of defrauding investors after an almost four month-long landmark trial in California. Holmes faced 11 charges in total and was found not guilty of four charges relating to defrauding the public.
Holmes was found guilty of one count of conspiracy and three counts of wire fraud "in connection with a multimillion-dollar scheme to defraud investors in Theranos, Inc.," according to the U.S. Department of Justice.
Elizabeth claimed that Theranos' blood test instruments were capable of diagnosing hundreds of diseases, but the reality was different. Holmes, however, has always denied all allegations against her.
Elizabeth Holmes sentencing
The judges have not yet announced the sentence. Elizabeth Holmes will be sentenced on 26 September 2022. She faces a maximum prison sentence of 20 years – based on what judges typically sentence defendants to in similar cases. However, legal experts believe she will likely be handed a far less severe punishment. Holmes denies her convictions and is expected to appeal.
Elizabeth also faces a fine of up to $250,000, plus restitution for each count. Her sentencing has been pushed back to allow for the trial of Rimesh Balwani, whose trial for related fraud charges began in March.
Elizabeth Holmes net worth 2022: is Elizabeth Holmes still wealthy?
According to Forbes, Elizabeth Holmes' net worth was once valued at $4.5 billion. However, the same outlet, Forbes, has since revised the former Theranos founder's wealth following accusations of fraud and estimates Holmes' worth to be zero in 2022.
Holmes' net worth may be currently valued at zero, but she certainly doesn't seem to be living a humble life. She has been staying with Evans, who comes from a wealthy family that founded the Evans Hotel Group, a hotel chain in Southern California.
According to CNBC, the couple are living together at a US$135 million estate in Woodside, California. Her husband Evans, still has US$10 million in the bank.